A sense of a world unchanged
$193.00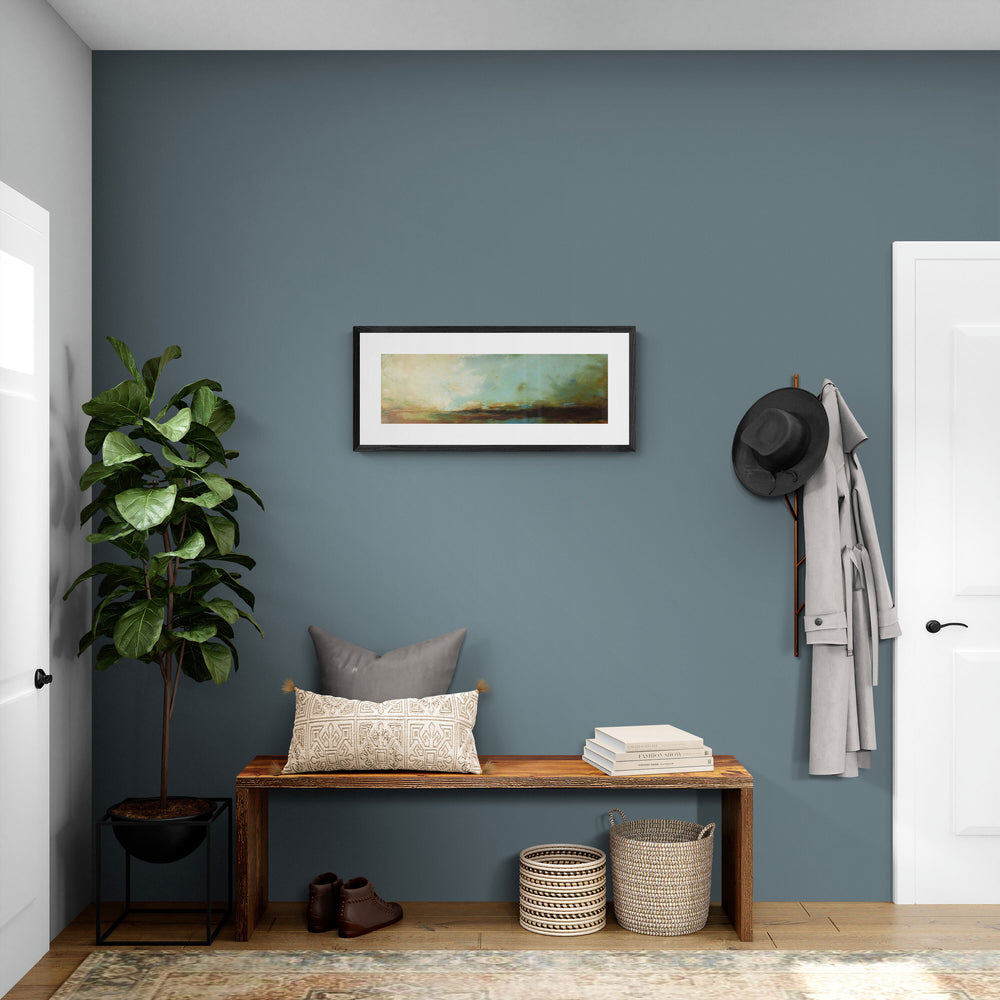 Product Description
A reminder of winter walks along the coast with the wind blowing in your face. Bright turquoises and blues splash across this panoramic image which would brighten up any room.
This is the latest image to be added to my editions collection. Each print is hand-finished with drawn elements so each print is unique. The print is signed and printed on textured fine art paper and comes with a certificate of authenticity. 
Prints are produced using museum quality, Fine Art Trade Guild approved equipment, inks and paper. The paper selected and the inks used are archival quality.
Measurements
Image size:  65 x 20 cm
Print size: 70 x 25 cm
Edition size: 150
Paper type: Hahnemuhle Photo Rag
Paper weight: 308 gsm
Options
A small number of printer's proofs (26.75 x 8.25 cm) are available.
Shipping
As this is a bespoke product please allow 2-3 weeks for delivery.
Prints will be rolled up and sent in a postal tube along with a certificate of authenticity.
I no longer ship framed prints, however, if you are looking to collect direct from the studio then please get in touch to discuss further.