Cotton candy skies
$321.00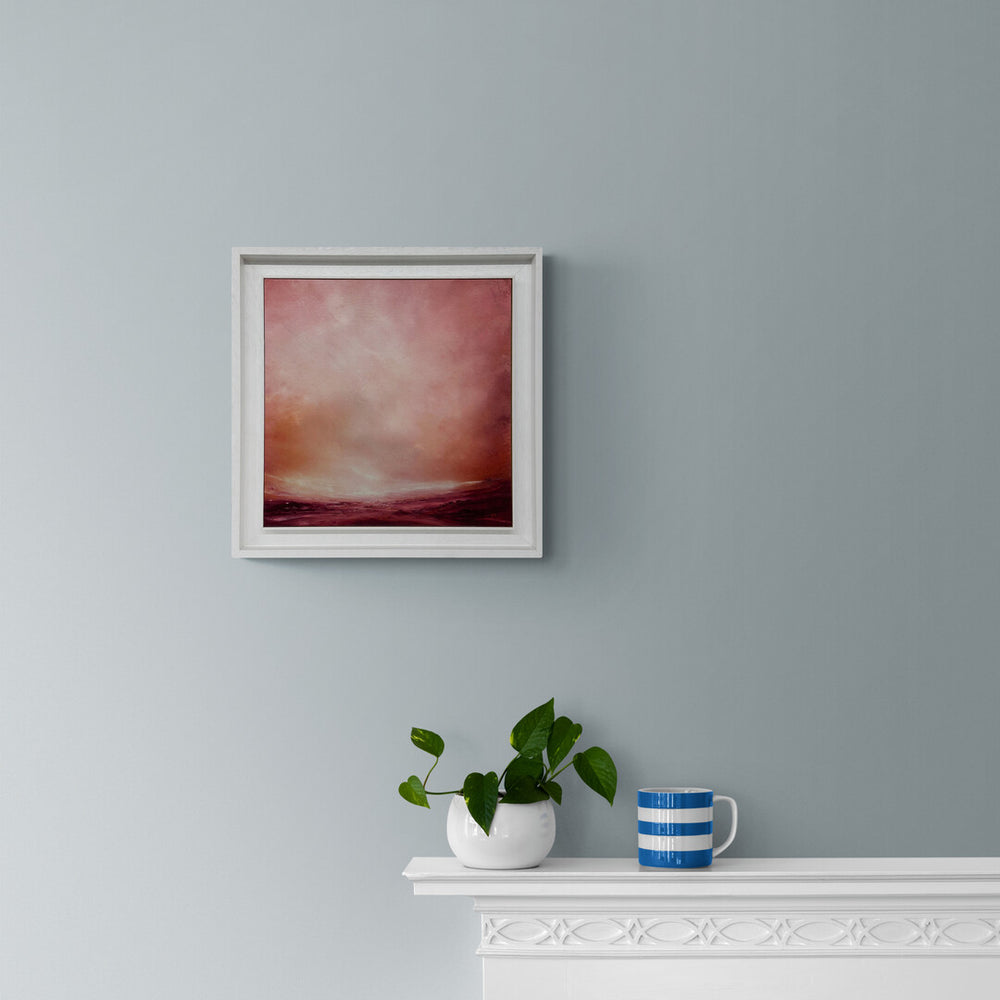 Product Description
Tones of pink reminiscent of cotton candy light up the valley, a lasting reminder of summers. Painted with oil and mixed media, and finished with a bespoke white frame. This unique piece will brighten any room with summery vibes.
Measurements
Image: 30 x 30 cm
Frame: 38 x 38 cm 
Delivery
Shipping cost (added at checkout):
UK £40 / EU & Rest of World £70
Customs fees / taxes may be charged in certain countries. Unfortunately these charges are out of my control and will be payable by the customer.  
If you are local and wish to arrange collection please select the COLLECTION option at checkout.