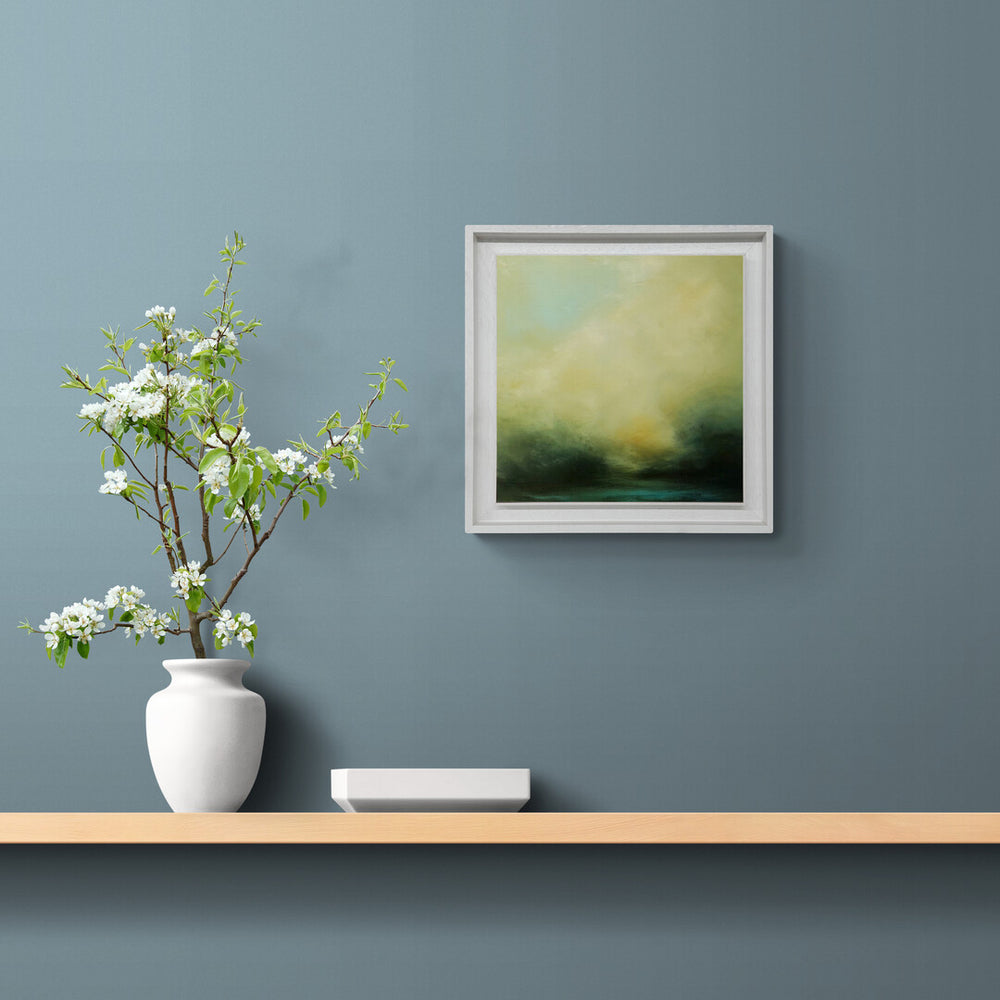 Product Description
Delicate rolling clouds drift over land and seas. Rolling clouds is crafted on Arches Huile paper using oil paints and mixed media and is perfectly finished in an exquisite white tray frame.
Measurements
Image: 30 x 30 cm
Frame: 38 x 38 cm 
Delivery
Shipping cost (added at checkout):
UK £40 / EU & Rest of World £70
Customs fees / taxes may be charged in certain countries. Unfortunately these charges are out of my control and will be payable by the customer.  
If you are local and wish to arrange collection please select the COLLECTION option at checkout.