Cloud dance box set
$52.00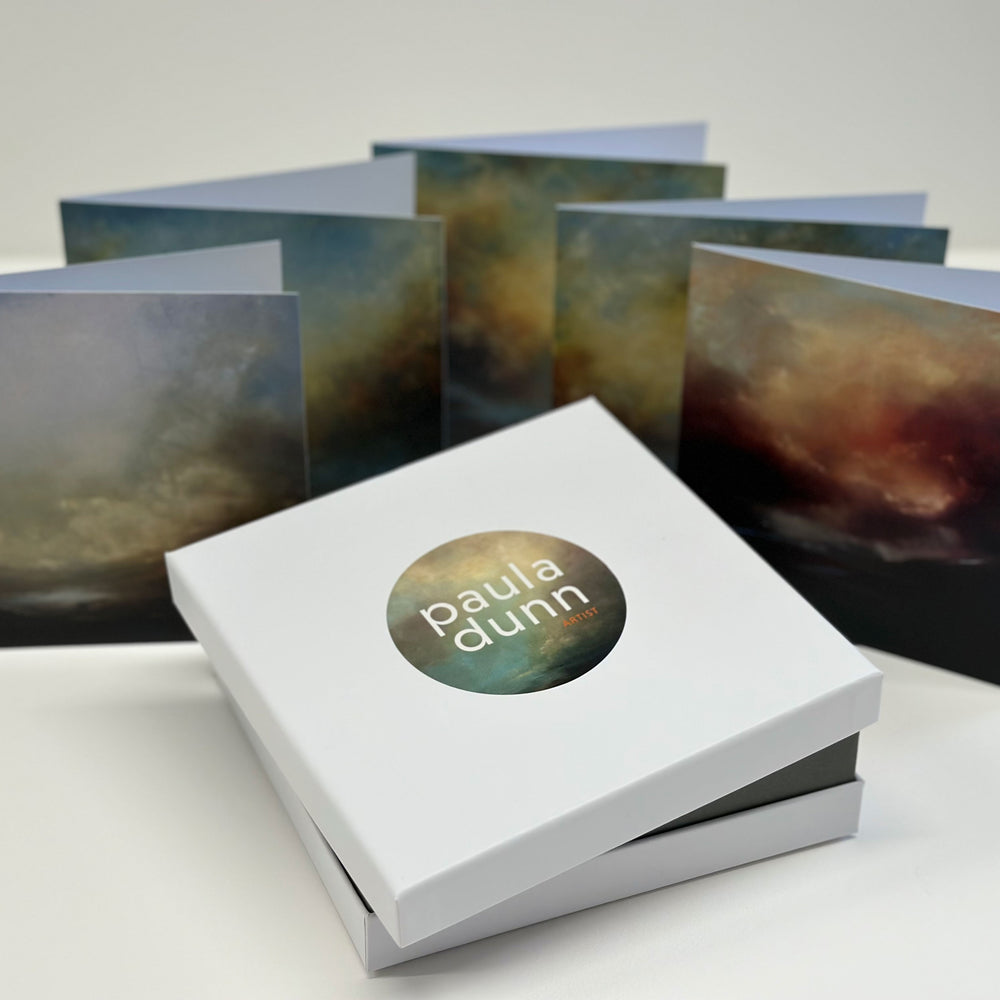 Product Description
This twenty-piece set, featuring an exquisite gift box, brings you five stunning card designs with complimentary domestic UK shipping.
Each 155mm square card is paired with a grey envelope, ready for you to fill with your heartfelt wishes.
The box set includes the following designs: Freyr (x4); Dreaming of the Sea (x4); Cloud Dance (x4); Smoke on the Water (x4); Lakeland Lights (x4).