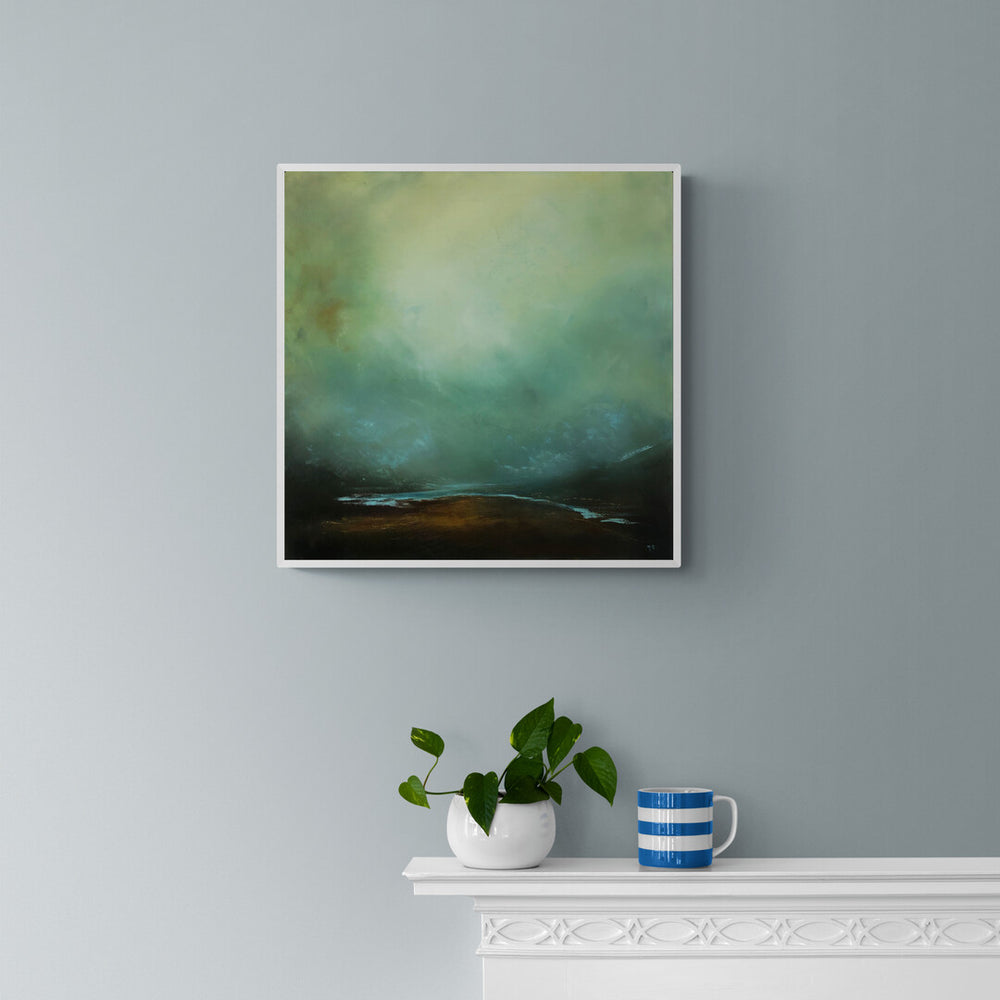 Product Description
This painting is currently being exhibited at the Borders Art Fair in Kelso from 16 - 19 March 2023. 
Aello, storm wind with its beautiful turquoises coastal waters is enhanced with pigments and gold leaf. This 50 x 50 cm oil painting is finished with a simple hand-crafted white tray frame.

Aello has has been created on Arches Huile paper and then mounted onto wooden board. It is painted using oils, pigments, gold leaf and cold wax.
Measurements
Image size: 50 x 50 cm

Finished with a simple white tray frame.