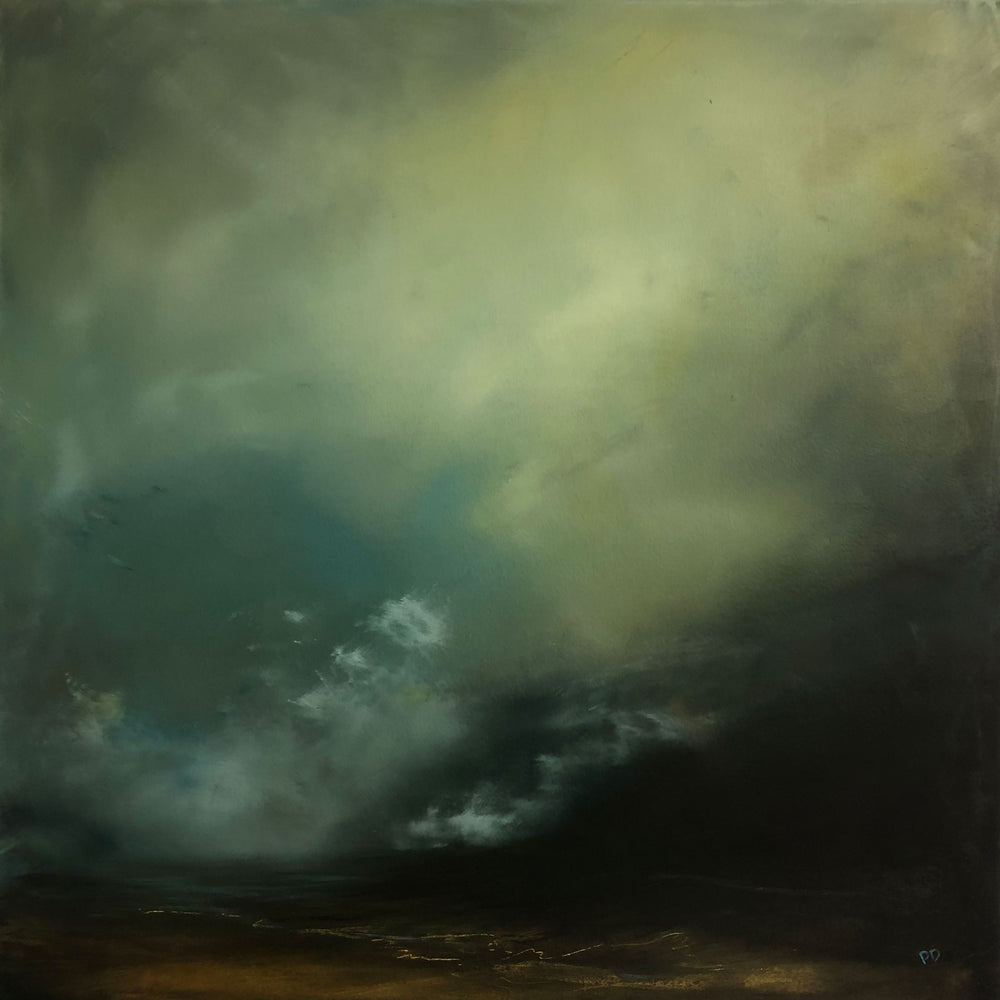 Product Description
This painting is currently being exhibited at the Borders Art Fair in Kelso from 16 - 19 March 2023. 
Travelling home along the A1 and a heavy frost and dark clouds surrounds the North York Moors. Steam clouds billow out of Middlesborough. Traffic too heavy to stop and weather too bad to head up to the moors so I hold on to the images and colours until I get to the studio and set about painting this January day.
January has has been created on Arches Huile paper and then mounted onto wooden board. It is painted using oils, pigments, gold leaf and cold wax.
Measurements
Image size: 50 x 50 cm

Finished with a simple white tray frame.