One to one session with Paula Dunn Artist
$125.00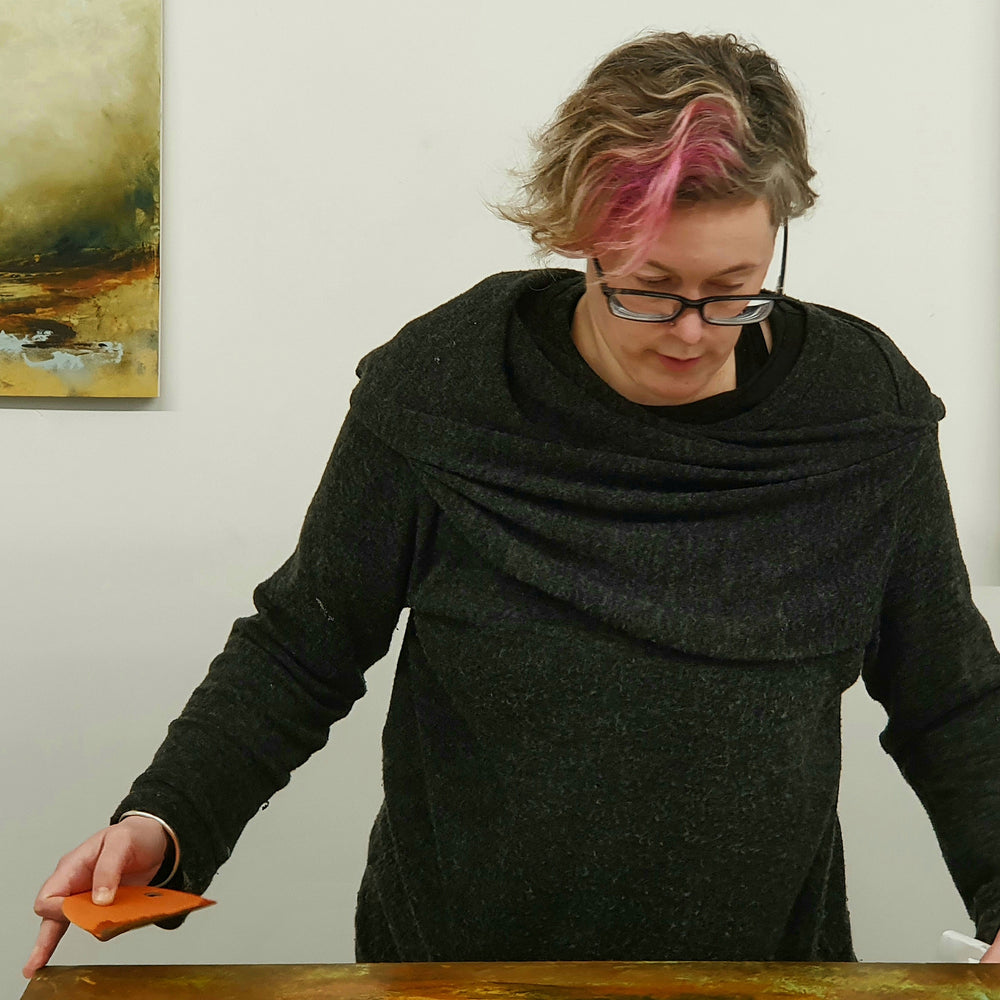 Product Description
If you are unable to attend a workshop or feel you would benefit from some individual time to ask questions about working with oils, oil and cold wax, to review a particular piece of work or to help you develop your practice then I do offer a small number of online one-to-one sessions each month.
What we will cover
Before the session is booked I will agree with you via email what you would like to cover and how much can be covered during the session.
What we cover is up to you but do bear in mind that we won't be able to run through everything that a one day workshop will cover in 45 mins.
Skill Level
Designed for all levels of painting experience although if you are looking to learn about oil and cold wax techniques then it is advisable to gain some experience first.
Date
This will be arranged to fit around our schedules. Each session is 45 mins long and is conducted via Zoom which I will send you a link once you have booked. 
What to do in advance
Have a good think about what you want to get out of the session. If there is a specific topic you want to cover then let me know in advance so that I can prepare and if relevant set-up for a demonstration.
If you would like advice on a particular piece of work or collection of work then send images across in advance.
Finally, check your connections in advance and ensure you are okay with your Zoom set-up.
The legal stuff
Refunds can be requested up to 14 days before your scheduled session and after that it is a 50% refund. If I find that I cannot run our session on the scheduled day and time because of COVID or similar crazy world stuff then I will look to reschedule but will also offer you the option to refund your payment.