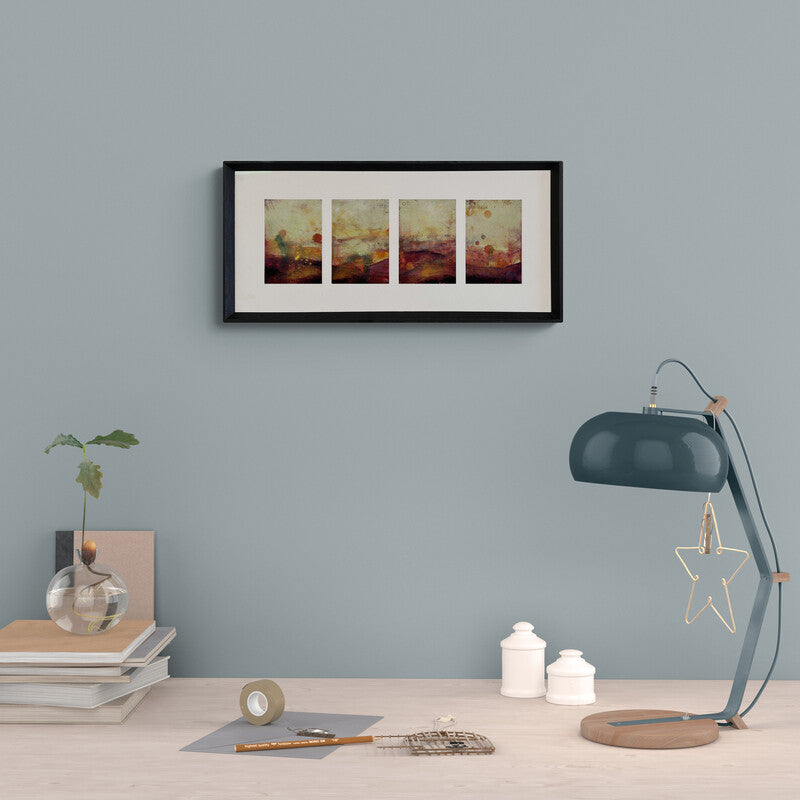 Product Description
One-off demonstration paintings created during my 3 day advanced oils and cold workshop. In this workshop we work on paintings which have common elements and are created with the intention of being displayed as a series. Each painting is created using oils and mixed media on Arches Huile paper.
These are not gallery finished pieces but they are original and provide an affordable alternative which will look great framed.
How to display
There are four paintings in this series which could be displayed individually or as a series as illustrated. 
If framed as a series it is advised to have a mount cut to the edge of the paintings to create 4 identical windows and to hide the creases and also because each painting will not be exactly the same size (see below). Your framer will advise splitting the series into 4 individual paintings to make it easier for them to create the four windowed mount as illustrated below.
Measurements
Size: Each individual painting is 14.5 x 19 cm. The series is 19 x 57 cm.
Mount: These paintings do not come mounted or board backed. Framed and mounted image is for illustrative purposes only.
Frame: These paintings do not come framed. Framed image is for illustrative purposes only.