Sunday Morning, Brisons Veor III
$52.00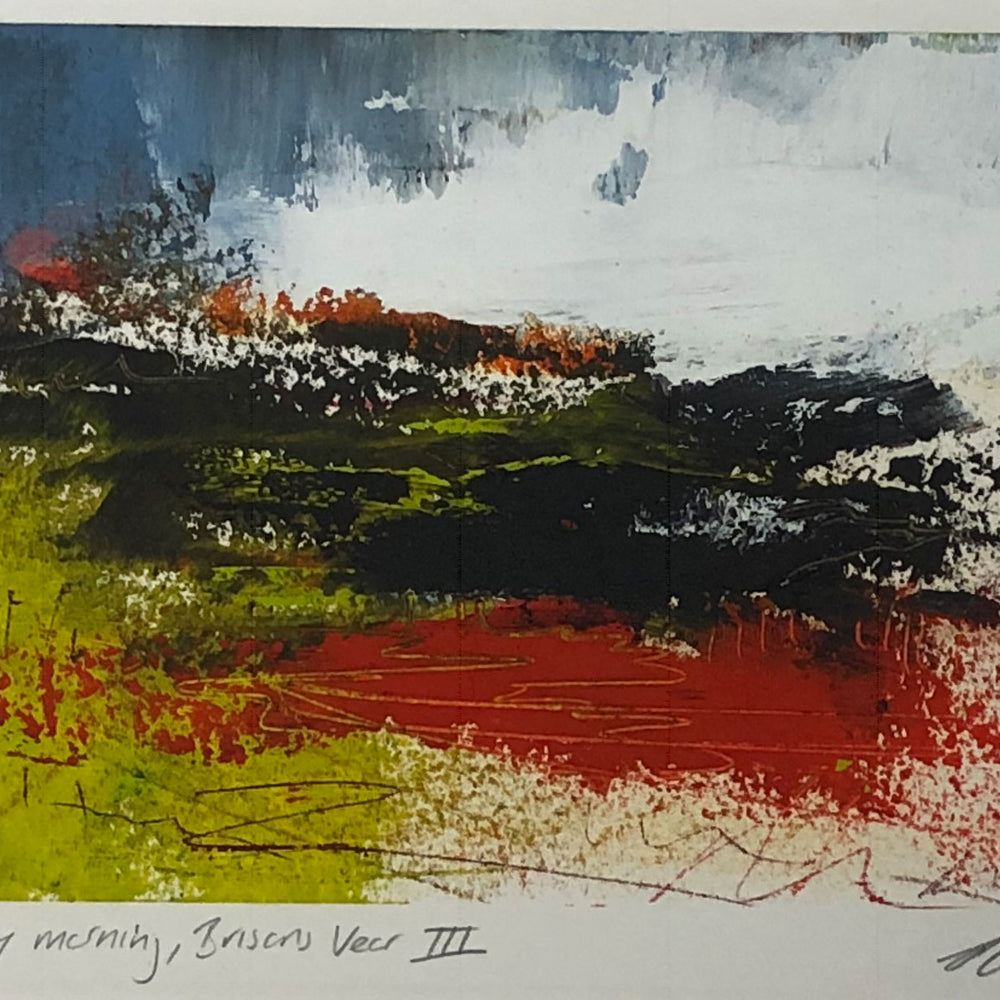 Product Description
An original abstract landscape inspired by gorgeous summer days in Cornwall. The bright pinks and greens will provide a focal point in any room whether on its own or paired up with another from this series.
This original oil and mixed media painting on paper is 17.5 x 12 cm, mounted and backed on archival board. It is a painting created whilst I was on residency at Brisons Veor in Cornwall. Each day I would create 4 small paintings on Arches oil paper, changing my palette each day and seeing how my work was influenced by the weather and the light.
Measurements
Image: 17.5 x 12 cm
Mount: 30 x 24 cm 
Frame: This painting does not come framed. Framed image is for illustrative purposes only.